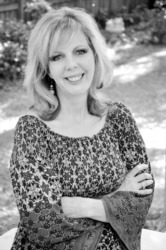 I am passionate about helping my clients find your dream home that ALSO matches YOUR DREAM LIFESTYLE!   Over the years, as investor, life observer, and real estate agent, I have seen too many people make - what should be a life improvement move - only to get to their new home and location and feel lonely and disappointed.    What is even sadder are the one's who have made long-distance moves, only to move back to a location and life where they felt boxed in and were so anxious to get out of, and now must continue to only experience their dream lifestyle on vacation.
I made my own Twelve-hundred mile move in 2008 – site unseen -  and was lucky have found a temporary rental home that was right in the middle of my passion and interests - historic neighborhoods with plenty of art galleries, live theatre, locally owned shops and restaurants - and just three miles from Mobile Bay and six miles to the yacht clubs.  Had I ended up in "suburbia USA", I, too, may have been one of those "boomerang movers" and moved back up North and only living my dreams while on vacation – when I could afford to take the time without other life necessities.
My M.A. in Psychology and twenty years of experience in the counseling and case management field enables me to quickly identify my client needs and so that I can, not only assist you in connecting to our many tools and resources available to make YOUR buying and selling process as efficient as possible, but to help you sell your home in a timely manner.  I help you to consider what YOUR dream lifestyle is, to define YOUR passions and interests and put this on the top of YOUR priority list when finding a home, thus landing you in a home that is close to people who share your passions.
I began my real estate career as an investor in 1999, selling ten homes before ever becoming a licensed agent and have managed and restored numerous historic homes here on the Gulf Coast.  I also work very well with investors.  I am detail oriented and use a multi-faceted, hands-on approach to the real estate process from the perspective of a home buyer, seller, investor, lender, landlord, and property manager.
In my spare time, I have served my community extensively through volunteering in various capacities. I am also a Certified Clinical Hypnotherapist and Holistic Life and Wellness Coach.  I enjoy ballroom dancing, marginal hiking, local yacht clubs, and LOVE to tour out-of-towners – including MY CLIENTS – around the area to show them all the magical places!
Whether you are looking for a vacation home, your dream luxury home, an investment, relocating, or simply downsizing, I will help you accomplish YOUR goals!  After all, I am YOUR Lifestyle Realtor!