Kristi and Tim Green
Realtor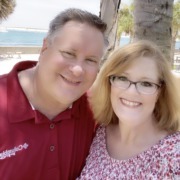 We are a dedicated husband and wife real estate team ready to serve you. With our combined experience and passion for helping people, we are committed to guiding you through the real estate transaction process and ensuring your best interests are always their priority. 
Tim brings over 30 years of experience as a career law enforcement officer, where he took an oath to serve and protect the public. He has chosen to extend that commitment by joining Kristi as a REALTOR®. He knows the importance of making informed decisions when it comes to significant investments like buying or selling a home. With his background in law enforcement, he brings a sense of security and reliability to every client interaction.
 Kristi began her real estate career in 2002, starting as a real estate closing secretary and working her way up to become a real estate paralegal and closing agent. Through her extensive experience in handling real estate transactions in the Birmingham area, she has developed a deep understanding of the local market dynamics and possesses valuable insights to assist clients in making informed decisions. Her passion for helping people and love for the real estate industry shine through in every interaction.
 As your REALTORS®, we are committed to building lasting relationships with our clients. Our goal is not simply to complete a transaction and move on but to ensure that you feel supported and satisfied throughout the entire process. We want you to view your home as a blessing rather than a burden, and we will work tirelessly to find a property that meets your needs and desires within your budget. 
We are both licensed in Alabama and Florida, are well-prepared to serve clients in a wide range of locations. Whether you're buying or selling a property, we are dedicated to providing you with personalized attention, professional guidance, and a smooth real estate experience from start to finish.